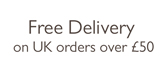 Children
Truly heirloom pieces. Our own LUMA collection of organic cotton baby blankets, towels, robes, bedding are beautifully hand-embroidered with charming and timeless details.

Our soft pure merino wool baby blankets are hand woven and dyed with gentle vegetable dyes.

We also are proud to stock Noonoo's awarding winning range of handmade comfort blankets and playthings. Each is made from pure, ecologically friendly materials, and is freehand embroidered with child art imagery.